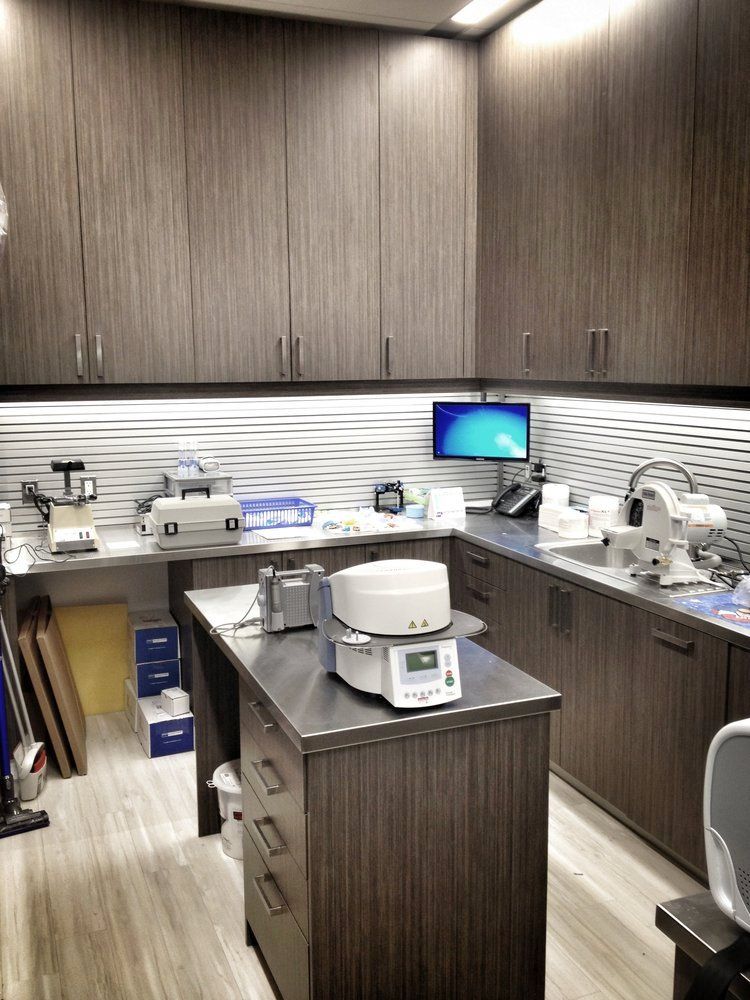 One of the key reasons why AMD Dental Clinic stands out from the crowd of dental clinics is that AMD Dental Clinic has its in-office dental lab to make sure our patients positively receive the best fitting and highest quality products. Traditionally having an in-office dental lab allows dentists at AMD Dental Clinic to instantly make precise and accurate corrections of Porcelain-fused-to-metal crowns, Zirconia crowns, etc.
AMD Dental Clinic's in-office dental lab is adequately equipped with various instruments like Marathon SDE- M33E MICROMOTOR, NSK EX- 6B micromotor handpiece, ceramic grinding drills, and polishing kit, etc.
NSK EX- 6B micromotor handpiece allows not only cost-effective powerful cutting but also an ergonomic and well-balanced instrument that graciously allows good accessibility and provides a superb grip. Marathon SDE- M33E Micro Motor Machine is an instrument made with a motor and a pencil-like instrument for cutting, grinding, and polishing.
AMD Dental Clinic possesses a dynamic range of polishing kit which comes with instruments for contouring, finishing and polishing all types of composite restorations.
Additional advantages of in-house dental lab
• Patients who are missing one or just a few of their teeth can be offered partial and removable dentures
• Various kinds of Dental crowns can be restored to their required size and shape.
• To use sophisticated equipment and instruments in the laboratory
• Allow full examination of patient's dental features and adjacent teeth.
• Shorter time for treatment
• Lower cost of dental implant treatment
Your best dental clinic tries to progressively reduce the time of your dental clinic visit by offering multiple high-quality equipments at the in-office dental laboratory.