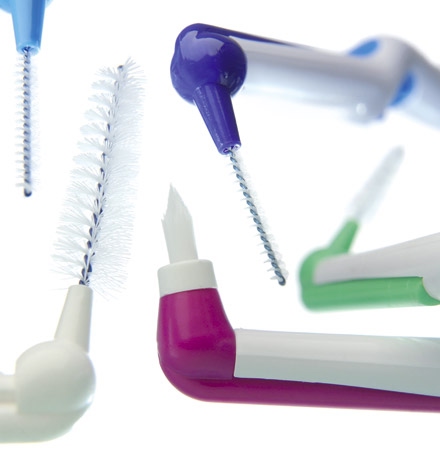 How often do you typically use a toothpick for instantly removing stuck leafy vegetables or chicken from your teeth? If you do so, then chances of creating gaps in between teeth and trauma to your gums exist. This may further lead to the spreading of infections, thus your best dental clinic recommends high-quality interdental aids methods like flossing. A toothbrush cannot typically reach every corner of your mouth, especially between two teeth; that's the practical reason our successful dentists earnestly recommend flossing to properly clean all parts of the mouth equally and carefully lower the potential risk of infection.
Key advantages of flossing
• Protect gums from plaque and bacteria.
• Clear any stuck excess food from the teeth gap
• Helps to adequately maintain oral hygiene on a day-to-day basis.
AMD Dental Clinic tentatively suggests flossing for better oral hygiene, improved breath (mouth odor), reduced tooth decay, and preventing gum disease (pyorrhoea). AMD Dental Clinic offers the most exceptional quality flossing equipment like stim floss, stim interdental brushes, etc. At AMD Dental Clinic we typically prescribe the interdental aids as per the condition of your gums, teeth, and bone along with the guidance about how to use them. So visit us for free guidance on how to properly use these appliances and discard the toothpicks and silver pins.