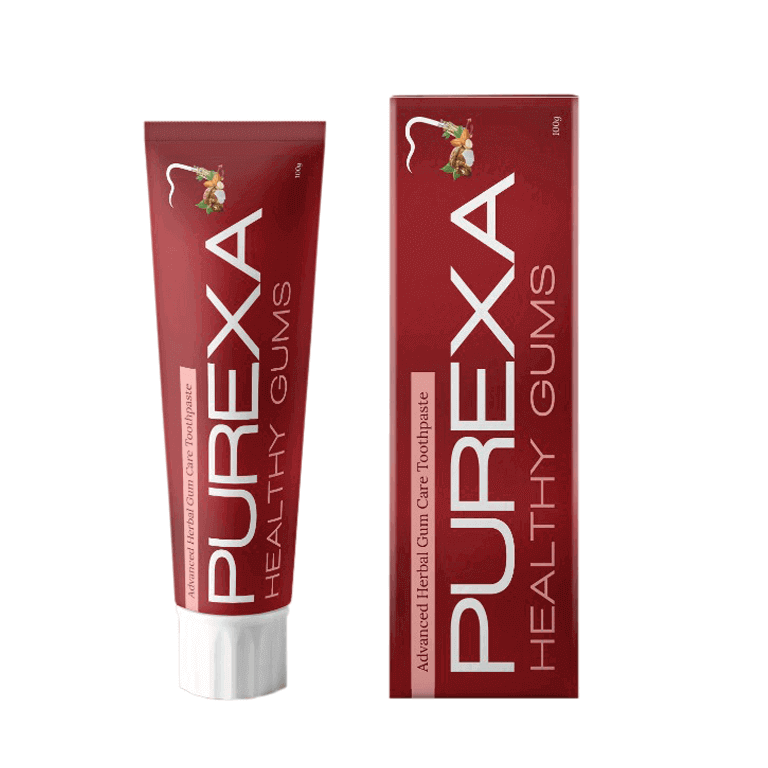 Are you worried about the problem of bad breath and even repeated teeth cleaning and tongue cleaning is not helping you?
Visit the best dental clinic where the team of Best dentists in Jaipur are quick in diagnosing the underlying etiology for your problem and treat it accordingly. Also, people often buy over-the-counter mouthwash without reading its contents, which may cause a burning sensation while swishing or may leave brownish stains on your teeth. Thus, we recommend an alcohol-free antioxidant mouthwash. Purexa mouthwash neutralizes the inflammatory and toxic substances typically produced by bacteria undoubtedly leading to tooth and gum diseases.
Purexa mouthwash consists precisely of Tea Tree Oil & Myrrh for extraordinary freshness, antiviral and antibacterial effect. Purexa mouthwash has a long-term effect of 3-5 hours compared to other similar products.
Purexa mouthwash does not cause staining of pearly teeth. As it is a herbal product, it does not have any side effects associated with long-term use. If a patient is having troubles like active inflammation, swelling, and bleeding gums, or if undergone a surgical procedure like dental implants, flap surgery, etc. our dentists at AMD Dental Clinic prescribe Chlorhexidine based mouthwash, which can eliminate the bacteria in your mouth that cause gum disease (Pyorrhoea). Our dentists adequately provide all the required information and terms of usage to the patients within the consultation, which is one of the reasons why AMD Dental Clinic is the best dental clinic in Jaipur.