Don't lose teeth till one can save them, if they are lost, now don't lose your bone by delaying their replacement by artificial teeth.
- Dr. Mili Gupta (Director, AMD Dental Clinic)
Tooth decay, gum disease, and facial injuries due to accidents can lead to teeth loss, which leads to facial muscles sagging over time. A denture is a removable artificial replacement of natural missing teeth, designed to help fill out the gaps in the arch and facial profile to improve the appearance. People over the age of 50 are the most common group to get dentures.
The success of dentures is majorly affected by Residual ridge resorption. Residual ridge resorption (RRR) is a condition that affects the alveolar ridge after the tooth extraction and sometimes even after the healing of wounds. RRR affects denture stability and retention, which can result in the sunken appearance of cheeks, unstable dentures followed by pain and discomfort. It has several disadvantages like loss of sulcus depth and width, reduced lower face height, displacement of muscle.
At an initial stage of denture treatment, our dentists thoroughly check the remaining ridge condition in a patient. Conventional dentures are made within five appointments spaced out in a period of 1 or 2 weeks depending on the patient's requirement. Our dentists make a series of impressions of a patient's jaw to create dentures. Our specialists make models, wax forms with the impressions to check the exact shape and position fit for dentures in a patient's mouth. According to the impressions, final dentures are made for a patient to complete the treatment with precision.
AMD Dental Clinic uses acrylic resins which have been a trusted material for dentures for several decades by dentists all over the world. It promises better quality and aesthetic appearance. Teeth made up of highly cross-linked acrylic resins are used as they are wear-resistant. Acrylic resin is the best material of denture for those patients who are facing bone loss, as the acrylic resin is light in weight and does not put more pressure on the gums and jaw bone. Also, we provide BPS Dentures. Characterized denture to mimic the natural teeth set is also possible at AMD Dental Clinic. For this, we need pre-extraction photographs of the patient's teeth.
Types of dentures
1) Conventional denture -
Most commonly used type of denture is a conventional denture, it is also known as a complete denture. When a patient is missing all of his/her teeth, our dentists prescribe conventional dentures. Conventional dentures improve overall health and digestion for a patient. With a full set of artificial teeth, a patient can eat whatever he/she desires and chews food more efficiently. Conventional dentures also help in reducing the sagging of the jawline and help preserve the natural shape of the jaw.
Treatment for conventional dentures starts with checking the condition of ridges and various other factors and the patient is given the treatment options based on it. In the case of a recent extraction case, it takes about 8-12 weeks to heal all the gum tissues in the patient's mouth. Impressions are made of a patient's mouth to create a mould, which helps to create accurate custom build dentures in the laboratory. It is a minimum five sitting treatment and each sitting has its own importance in the fabrication of perfect dentures. Our dentists place dentures in the patient's mouth to complete the treatment. Conventional dentures give patients a confident smile and the ability to chew much like natural teeth.
2) Removable partial denture -
Removable partial denture is the replacement of a missing few teeth in a patient's mouth and this can be the replacement treatment to avoid the dental bridge. Removable partial dentures (RPD) consist of replacement artificial teeth attached to gum-colored plastic bases. These partial dentures are custom designed and are connected to natural teeth by our dentists. Before designing partial dentures our dentists perform a thorough examination to assess conditions of natural teeth and jawbone. Information of the previous denture in the patient's mouth (if any) plays a vital role in this. Our dentists review a patient's dental records to make custom dentures and suggest design improvements if needed.
Attachment between partial dentures and natural teeth is called precision attachments or in some cases clasps. Clasps are metal made and noticeable in the patient's mouth, while precision attachments are more invisible and aesthetically pleasing. Also, there is a risk of frequent clasp loosening however in terms of the cost of dentures, clasps are cheaper than precision attachments.
Our dentists improve patient's natural crowns to improve the stability of removable partial dentures. Removable partial dentures make eating pleasant and the pronunciation of words better for a patient.
3) Implant retained overdenture-
Our dentists suggest implant-retained overdentures to the patients who possess altered anatomy, neuromuscular disorders, and pronounced gag reflex or severe residual ridge resorption. This specific group of patients is unable to tolerate conventional dentures. These overdentures are a removable dental prosthesis that is supported by dental implants (Fixture).
Studies prove 2 - implant-retained mandibular overdenture is a gold standard for the rehabilitation of a completely edentulous lower jaw.
Dr. Mili Gupta (Director, AMD Dental Clinic)
This type of implant-retained overdenture helps in reducing residual ridge resorption which enhances the patient's overall appearance as well as improves the mastication and speaking ability of a patient. Before initiating the treatment for implant-retained dentures, our dentists make sure of the length & number of required teeth implants, and most importantly the quality of anchoring bone to provide desired stability. Implant retained overdenture is advantageous for a patient in many ways, it most importantly prevents bone loss & improves esthetics. It provides a strong>feeling of a fixed denture and no risk of denture falling out of the mouth. Also, the tooth implants transfer the forces from the ridge crest to the base of the bone, consequently decreasing the soft tissue abrasion ultimately offering patient efficiency and force required to chew easily.
4) Flexible dentures
If a patient is missing several teeth and he/she is looking for metal-free, comfortable denture treatment which craves minimum care and is also affordable, in such cases our dentists prescribe flexible dentures to the patient. Flexible dentures are made from thermoplastic nylon. Flexible dentures do not depend upon metal clasps, it offers tissue colored clasps which blend perfectly with gums. It provides full functionality and comfort to a patient while safeguarding a smile. Flexible dentures have a perfect degree of flexibility and are unbreakable and more stain-resistant comparatively due to their extremely polished surfaces.
5) Cast partial denture (CPD):
Seeking a more durable, metal counterpart for the gum strippers. Choose CPD. These are removable appliances with a metallic base and tooth-colored artificial teeth. Highly robust and no risk of clasp loosening as the clasps are made using cast metal instead of wrought alloy. In terms of quality, it is better than removable partial dentures but due to the cost of dentures of this category is much more than the RPD.

Things to be kept in mind if you are a denture wearer
• Keep it clean, there exists a substantial risk of fungal and bacterial infection.
• Avoid wearing loose dentures.
• Eat soft food in the early days of a new denture.
• "REMOVE YOUR DENTURES AT NIGHT."
• While not wearing, store the denture in clean room temperature water.
Dentures (Battisi, Teeth set in layman terms) majorly help in the marked improvement of a patient's smile, because they are custom made they provide ultra-comfort to the patient and improves mastication. Dentures are easy to clean, and they can help in limiting residual ridge resorption which enhances the patient's dental hygiene.
It takes several dental examinations and scans for our dentists to understand the best-suited dentures for patients. The patient's age and dental history play a significant role in prescribing treatment. AMD Dental Clinic is the best dental clinic in Jaipur which aims for patient's maximum comfort by offering strong>top-quality denture treatment.
Contact Info
A-3, Natraj Nagar near Imli Phatak, Jaipur-302015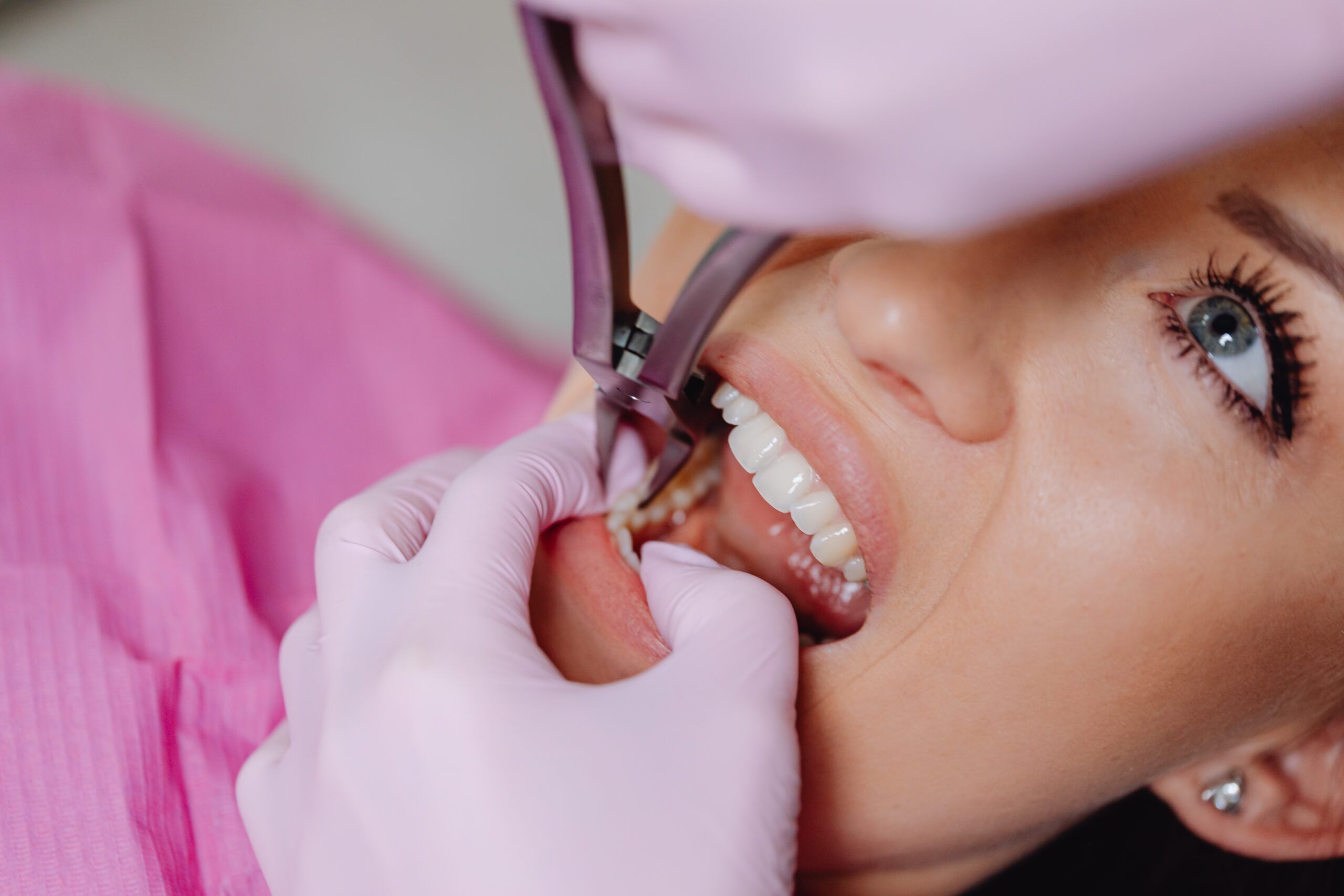 20th Sep 2023
Discover comprehensive wisdom tooth removal insights at AMD Dental Clinic. Explore the reasons for extraction, preparation steps, the procedure itself, and essential post-surgery care.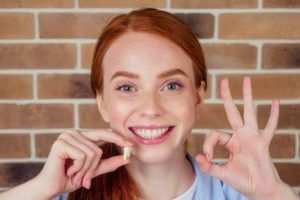 17th Sep 2023
Recovery after wisdom tooth removal is very easy if you choose AMD Dental Clinic in Jaipur. Contact 9945826926 for painless wisdom tooth removal.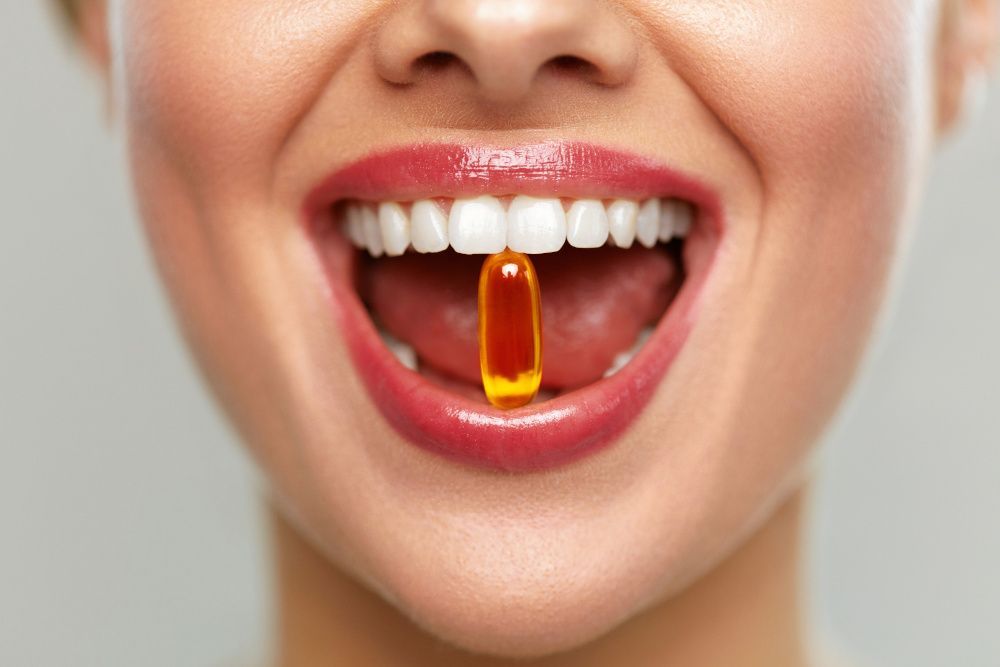 12th Sep 2023
Top dentist in Jaipur are available at AMD Clinic who can help you learn which vitamin deficiency can lead to damaged and deteriorated teeth health.